Share your projects, experiences, and experimental fun with us!
Do you have a fun or interesting "workbench" type project that you'd like to share with others? Do you have any experiences to share that are entertaining or would be helpful to other experimenters? We'd love to hear from you!
Click here for our quality guidelines
---
Protecting your favorite electronics from electromagnetic pulse destruction
Just then AC/DC's "High-Voltage Rock 'n' Roll" gets interrupted on your radio by a civil defense announcement warning of an approaching atmospheric object – possibly an EMP weapon previously warned about by intelligence sources. What do you do?...
continue reading
---
Arduino's Tom Igoe discusses getting started with microcontroller boards
Q. Your website states that Arduino is "intended for artists, designers, hobbyists, and anyone interested in creating interactive objects or environments". Hobbyists would be obvious users, but what would be examples of artists and designers?...
continue reading
---
A 40 cent plasma chamber that demonstrates quantum mechanics
Yes, it's a simple neon lamp, but it's also a plasma chamber that demonstrates a fascinating and important difference between classical mechanics and quantum mechanics, or quantum physics...
continue reading
---
Remembering my electrified attic Halloween party
Because the attic is so large I was able to create a graveyard scene at one end. A kind of neglected and spooky graveyard where spirits are free to wander. I spread dead leaves across the floor and made gravestones with spray-painted styrofoam. I also rented a fog machine, illuminated the area with blacklight, and created a lightning storm simulator...
continue reading
---
Basic electric guitar circuits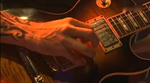 Part 1 (Pickups)
Part 2 (Potentiometers and Tone Capacitors)
Part 3 (Switches and Output Jacks)
That magical instrument, the electric guitar
---
DC power supplies, my mistake, and what I learned from it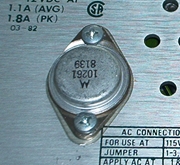 Years ago, when I was working in electrical construction, one of our customers was implementing a new inventory system in their warehouse. They wanted to install a laptop computer and barcode reader on each of the forklift trucks to keep track of each item that was loaded or removed from the storage shelves...
continue reading
---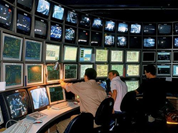 Model railroad idea becomes German tourist 'Wunder'
A control room worthy of a space mission, over 40 system computers, and hundreds of thousands of lines of custom software code to make it operate – now that's what I call a model train set!
continue reading
---
Building a fusion reactor in a basement workshop
Philo Farnsworth is best known as the inventor of television. That's certainly an impressive accomplishment by itself, but he also created a nuclear fusion reactor called the Farnsworth–Hirsch Fusor. William Jack is a young scientist experimenting with the Farnsworth Fusor and shares his fascinating project with us...
continue reading
---
The power rating of a guitar speaker is an indication of how much power it can handle without being damaged thermally or mechanically. It is not an indication of how loud the speaker will sound...
continue reading
---
Robotic Motor Types and Controls
If you plan to get involved in robotics, you will need to familiarize yourself with the many types of motors available. All robotic movement is motorized in one way or another...
continue reading
---
Spring reverb tanks explained and compared
Many musicians like to use reverberators to modulate their audio signals. They can enhance the experience for the listening audience by adding 'depth' and 'liveliness' to the output of a particular instrument. Here is an in-depth explanation of how they work and a comparison of different types.
(this article is in .pdf format) continue reading
---
Getting started with benchtop data acquisition
The evolution of the PC and serial bus has brought a lot of capability into to the hands of the hobbyist and experimenter at an affordable level. There are a lot of companies now making data acquisition sensors, interface modules, and driver and analysis software available...
continue reading
---
Design And Build Your Own Tube Guitar Amp
If you're not an electric guitar player or if you're just starting out, you might ask why anyone would build anything with tubes. Aren't vacuum tubes an obsolete technology? Well, yes and no...
continue reading
---
University at Buffalo club talks robots...
Recently I was listening to my radio and heard an announcement about the University at Buffalo Robotics Club demonstrating at our city science museum. It grabbed my interest right away and I contacted them to answer some questions for an article. Colin Lea, the club's current president, responded and was happy to participate with the help of his fellow club members...
continue reading
---
Unusual Components and Applications
Negisters, Unijunction transistors, Precision Resistors, and Hall Effect Devices.
Nothing has impacted our lives more than the electronic devices we now use in our everyday lives. More and more, sophisticated devices are becoming commonplace and research is constantly adding to the list. Some of the new devices are the result of new technology...
continue reading
---
Chaotics and Electronics
Is chaos having an effect on your circuit building?
It is said that there is nothing new in the universe and nothing is further from the truth. Every nanosecond is unique and nothing is ever repeated. No matter how many times you do anything, that seems repetitive, it is not. Every physical element has changed from one moment to the next...
continue reading
---
Build a 'T-40' Solid State Analyzer
If you have ever put together an electronic circuit with meticulous care, only to find out that it doesn't work, then you know the frustration of being an electronics experimenter. Unfortunately this marks the end of some budding careers and it presents quite an annoying problem to the professional engineer...
continue reading
---
How to Control Electronic Circuits Using a Computer and the BASIC Programming Language
Introduction
There is nothing more satisfying then writing a computer program, executing it, and watching it run; hopefully falsely. It's akin to the same feeling you get when you create a new electrical circuit and watch it operate for the first time. It's that feeling of creation. Seeing something, that was once a thought, being manifested into the material world. Saying, 'this didn't exist until I created it'. Electrical engineering and computer science is all about that; bringing something into existence purely through will power and thought. The two disciplines are separate and are taught differently, each having its own college and/or university degree...
continue reading
---
© ElectricalFun Media